ARKRAY Awarded Its First PRIDE Index 2021 Gold Rating
Recognized for LGBTQ Initiatives in the Workplace
On November 11, 2021, ARKRAY Co., Ltd. (Headquarters: Kamigyo-ku, Kyoto; "ARKRAY" below) was awarded for the first time the highest ranking of Gold in the PRIDE Index 2021by non-profit organization work with Pride ("wwP" below), which evaluates company initiatives regarding minority sexual identities in the workplace.
ARKRAY will contribute to building a better society by creating an environment where each of our varied employees can realize the full potential of their diverse skills.
What is PRIDE Index?
This index was first formulated by wwP in Japan in 2016, with the aim of "creating workplaces for LGBTQ people in Japan across the frameworks of businesses, organizations and other such groups." This index gives awards in three ranks of Gold, Silver and Bronze by evaluating policies holistically across five categories: "Policy" (declarations of action), "Representation" (applicable minority communities within the company), "Inspiration" (awareness campaigns),
"Development" (personnel system and program), and "Engagement / Empowerment" (social contribution / public relations activities). In addition, from 2021, a new Rainbow certification was established to recognize companies that go beyond just in-house initiatives and promote collaboration across sectors.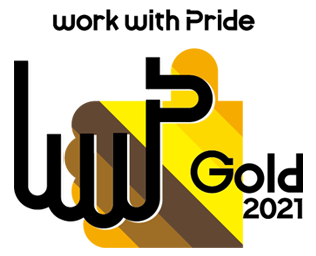 Why Acquire a PRIDE Index Rating
ARKRAY is making numerous efforts to help realize a better society, establishing a work environment where all employees can work while being true to themselves and further improving productivity.
We have acquired this PRIDE Index rating in order to make progress in establishing an environment where LGBTQ people can work with ease, and to use objective third-party assessments of that progress to visualize and guide such improvements.
ARKRAY's Main Initiatives
Participated in the Kyoto Rainbow Pride Parade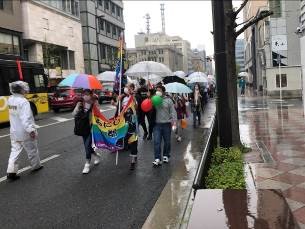 Unisex toilets installed on each floor of head office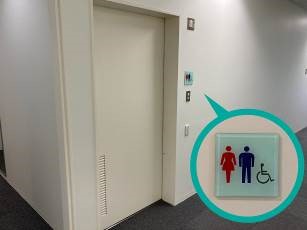 ・"Will not engage in any conduct that harms the dignity of individuals on the basis of age, gender, sexual orientation, etc. (paraphrased)" made clear in our Action Guidelines*.
*http://www.arkray.co.jp/japanese/about/action_guidelines.html
・Established regulations, welfare systems, and in-house consultation services for employees with same-sex partners
・Implemented various educational programs (for executives, managers, and personnel staff, and for all employees)
・Column for "Gender:" changed from required to optional in recruitment processes
About ARKRAY
A leading company in diabetes testing, ARKRAY, Inc. (hereafter, ARKRAY) succeeded in developing the world's first portable glucose analyzer in 1970. Since then, we have developed the world's first automated HbA1c (Hemoglobin A1c*) measurement device. Through more than 40 years of supplying blood glucose self-monitoring meters, diabetes management systems and more, we have been committed to supporting diabetes treatments and the medical settings that lead the way for them, as well endeavoring to improve patient quality of life (QoL). In addition, we are conducting campaigns to improve awareness, such as promoting knowledge about diabetes and understanding of the environment surrounding diabetes.
As a company that has been involved in diabetes for many years, ARKRAY will continue to raise awareness about the importance of diabetes prevention and continuing treatment to increase public interest.

*Hemoglobin A1c is an indicator of average blood sugar levels for the past 1 to 2 months. HbA1c is formed when the hemoglobin inside red blood cells combines with glucose