Supporting Solutions for Local Healthcare Issues
Launch of a Point of Care Testing Device for Diabetes Diagnosis
in Medically Underserved Areas in Africa, Asia, and Latin America.
ARKRAY Inc. will launch "
PocketChem A1c Advanced
," a glycohemoglobin analyzer for overseas markets from Early-June of 2020. This compact device can measure hemoglobin A1c* (a testing item for diabetes) with a micro-volume of blood in simple procedures, which will be useful for diagnosis and treatment in rural areas where infrastructure has not been well developed, primarily in Africa, Asia, and Latin America countries.
ARKRAY Inc. (ARKRAY) will release "PocketChem A1c Advanced," a compact hemoglobin A1c (HbA1c) analyzer. Our three-step easy measurement process that uses small volumes of whole blood samples can save work and time.
ARKRAY currently offers diabetes testing devices ranging from self-monitoring blood glucose meters to HbA1c analyzers as well as biochemical analyzers and urine analyzers in over 80 countries and areas.
In recent years, we have been focusing on product development for areas with limited access to medical infrastructure, and released the blood testing device "The Lab 004" for the sub-Saharan African region last year.
At present, as a growing number of patients with chronic diseases have developed serious conditions due to inadequate medical infrastructure and testing systems, predominantly in some parts of Africa and Asia and Latin America, and early prevention, diagnosis and treatment have become urgent issues. ARKRAY's testing system offers a wide product lineup range featuring portable compact size devices with simple operations, which can serve the specific needs of the regions. We will propose total solutions combined with "PocketChem A1c Advanced" to various governmental development cooperation partners and rural clinics while promoting the significance of point of cares in order to prevent aggravation of illnesses, and contribute to improving the QOL of people and reducing medical costs.
ARKRAY will continue supporting medical practices/facilities through our wide variety of products that meet the needs of medical practices/facilities around the world and our optimal proposals based on the wide variety of products.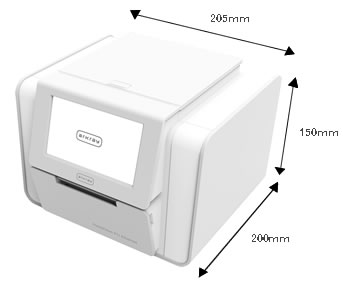 PocketChem A1c Advanced
Product Features
○Quick Test of HbA1c
The device can measure HbA1c in 4.5 minutes using whole blood without any sample pretreatment such as sample centrifugation, allowing for immediate testing at a medical facility.
○Testing with a Micro Sample of Whole Blood
Measurement can be performed using approximately 4 μL of micro-sample blood collected from the fingertip.
○3-step Process for Simple Measurement
The operation is very simple with only 3 steps. Video instructions are shown on the screen of the touch panel equipped on the device.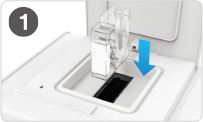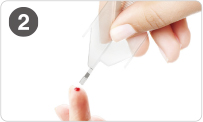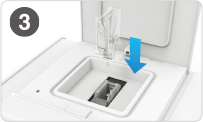 Apply blood to the tip of the reagent pack.
○Maintenance free
All-in-one cartridge that eliminates calibration and liquid waste processing frees operators from any day-to-day maintenance.
Related Products
We will propose products that are not only highly accurate and quick but also easy to operate and carry so that they can be of use in underserved areas where the access to medical infrastructure is limited.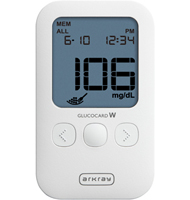 Blood glucose meter
Glucocard W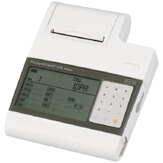 Compact urine analyzer
PU-4010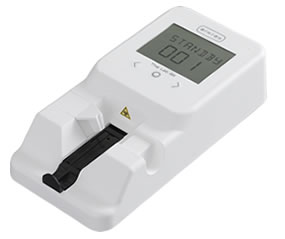 Simple blood testing device
The Lab 004
Terminology
*1 HbA1c is formed when hemoglobin within red blood cells combines with glucose. Since it reflects the average blood glucose concentration in the last one to two months, it is considered an essential test item for glycemic control in a wide range of areas, ranging from the diagnosis to treatment of diabetes.
Overview of PocketChem A1c Advanced
Name
PocketChem A1c Advanced
Release date
Early of June, 2020
Specifications
   Measured sample
Whole blood
   Measurement items
Hemoglobin A1c (HbA1c)
   Measurement principle
Boronate affinity method
   Measurement range
NGSP value: 4 to 15%, IFCC value: 20 to 140 mmol/mol
(with eAG display)
   Required sample volume
3.5 μL
   Reagent
PocketChem A1c Advanced exclusive reagent
   Measurement time
Approximately 4.5 minutes/sample
   Power supply
100 to 240 VAC +/- 10% 50/60Hz
   External dimensions
W: 205 x D: 200 x H: 150 mm
   Weight
1.6 kg
Sales Area
Worldwide (excluding Japan)
*Release in Japan has not been scheduled.